Preparing Kids for Moving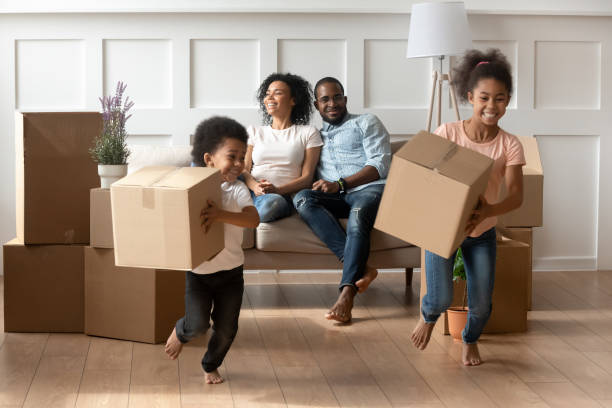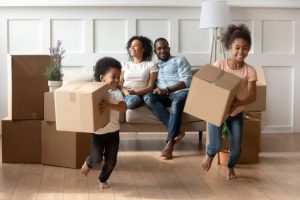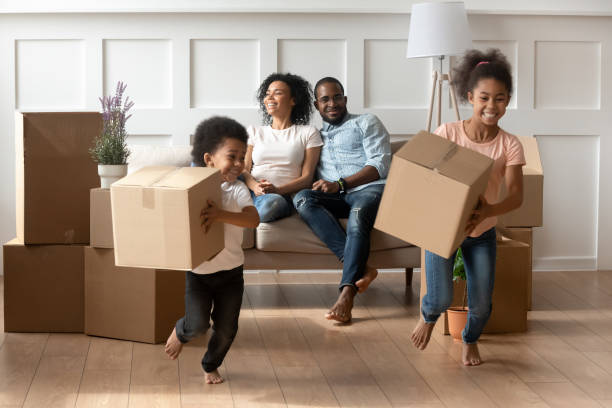 Moving is difficult and stressful for everyone, but especially for kids. It's tough to say goodbye to their former home and friends. Young children may feel a lack of control and find it scary, making them anxious. Preparing your kids emotionally will help your move go more smoothly. Packing with small children, letting them make decisions, and throwing a "going away" party can make for a great moving day, and your child's first few weeks in your new home are absolutely fantastic.
The 411
Kids like to be involved with family decision-making. Telling them as soon as you know you are moving to a new home is a good idea. This will prepare them emotionally and show them consideration. Keep the explanation simple. For younger kids, telling them months in advance will help. A good strategy is to use their favorite stuffed animal or toy to explain what will happen. 
Reminding kids often will also prepare them for the move. Young children should be reminded almost every day. Talking about the move in an exciting way shows that the family looks forward to their new home. Additionally, remind them that their toys and other belongings will be going with them as well. Save packing a young child's room for last and unpacking first giving kids a feeling of familiarity.
Saying Goodbye
One of the hardest things to do for anyone during a move is saying goodbye. It's an emotional experience and kids will be upset and angry. Experts suggest letting them be upset. Kids may need to acclimate to new surroundings for up to six months.
A good way to lessen the emotional and prepare your kids for moving is to throw a "see you later" party a week or two before you leave. Kids can say goodbye while having fun. Additionally, encourage your children to stay in touch with their current friends. This should be relatively easy today considering most are on social media. 
Your New Home
Helping your children visualize their new lifestyle will help them adjust. Show them photos of their new city, school, and house. Find places kids might enjoy visiting, such as an ice cream shop or a playground, and discuss when you can go. Have as much information as you can to answer any questions. Visit your new house, the city, or the school to help lessen the feeling of unpredictability and fear on moving day. Research clubs and extracurriculars in your new town and sign up ahead of time so the kids can participate right away.
Additionally, a good strategy is to let them help make decisions, especially for situations that involve them. Making decisions will help them feel more in control and less anxious. Planning their new room, picking out the bedding, and choosing paint colors, for example, will get kids more excited about the move.
Moving Day
As moving day approaches, packing your child's room should be one of the last things you do. Packing their things at night when they're asleep is a good strategy. If they see you packing their toys, it could cause a tense situation for you and them. If they don't see you, they probably won't miss much, especially if it's something they haven't played with for a while.
Another helpful idea is to have friends or family watch the children once you reach your new destination. Keeping them busy while you unpack will make the move easier. If babysitting the kids is not possible, make a plan and explain to them what will happen and when. Helping them understand and be involved with the process allows for a smoother moving day. You may also want to have a moving day kit for each child filled with their favorite things like toys, books, movies, and snacks. 
A large part of your move not only involves preparing the kids but also packing and making arrangements for the move.  A moving checklist is an organized and easier way to move as well as choosing a reliable moving company. Big John's Moving will make your move go smoothly and less stressful for all of you.
After the Move
Once you are in your new home, try to keep the family's regular routines like bed and meal times. Continuity will show them that even though they are in a new place, their family is the same. Additionally, try to keep a positive attitude. If you seem upset they will be too, so stay positive and they will too, and ENJOY your new home!