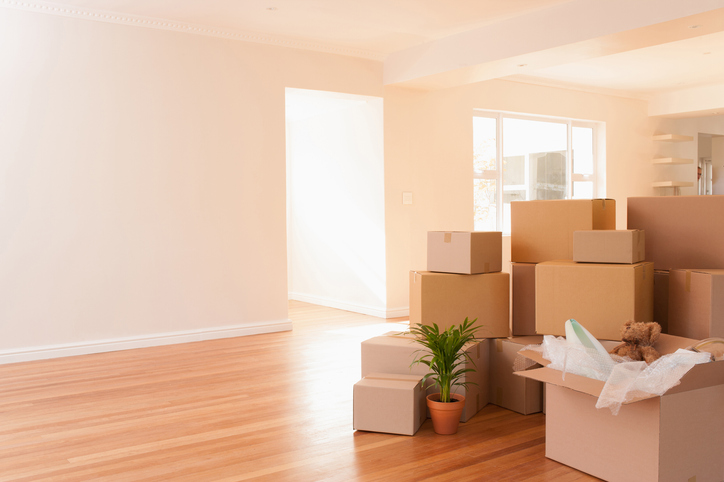 Moving day is getting closer and there's that big thing you have to do – that big, daunting, overwhelming task – PACKING. Most people don't like packing (I would say nobody, but I'm sure there are those out there who find the idea of organizing all their belongings into boxes thrilling). Luckily, you can actually hire your moving company to pack for you! That's one less major to-do item you have to worry about – phew! You may wonder if having someone else pack for you is worth the price. So in case you're not already convinced, here are a few reasons why having your moving company pack for you is totally worth it.

1. Time Management

Packing takes time, no matter how many belongings you own. All that time spent packing could be spent doing other important things like setting up your new home, going to work, and taking care of your regular day-to-day life needs. When you don't have to spend so much time packing, you are able to focus on other aspects of your move, which enables you to feel more in control over the entire ordeal of moving.

Professional packers also pack much more quickly than you would. That means you can hire them close to your moving date and you don't have to live in a half-packed, half-yet-to-be-packed home for weeks on end.

2. Packing Supplies are Provided

Most people don't have on hand all the boxes, bubble wrap, packing paper, and other supplies needed for packing properly. When packing yourself, you would have to acquire all these packing supplies (and more). When you have your moving company pack for you, they provide all the necessary supplies to pack your belongings compactly and securely. That's one more thing you don't have to worry about!

3. Proper Training

Professional movers are trained in all aspects of moving, including packing. They know the best way to pack dishes, artwork, glassware, heavy items, light items, bulky items, furniture – you name it, they know how to best pack it. Not only does this make packing more efficient, but it means your items will be packed in the most protective way possible.

4. Lower Your Stress

Your self-care is important, especially during a major transition like moving. Packing itself can be so stressful, so let someone else take care of it! Lessen the burden on yourself so you can focus on other areas of the move. You also won't have to miss work in order to spend several days packing up your house. That means your stress level at work can stay manageable.

Have Your Moving Company Pack For You Only Partially

There's no question it's a huge convenience to have your moving company pack for you, but it's definitely an added expense. Only you can decide if that expense is worth it. There's a way to compromise, though, and that's to have your moving company only pack certain rooms or items for you. There may be some belongings you want to pack yourself, like your clothing, your kids' toys, your books, important documents, and any valuables you may not want others handling. But rooms with tricky, oddly shaped items like in the kitchen and the dining room can benefit from professional movers, and you'll pay less if you don't ask the movers to pack your entire home.

At Big John's Moving, our professionals will pack for you so you can channel your energy to the other important aspects of your move and your day-to-day life. There's no need to miss work, or your child's soccer game, or that night out you desperately need in order to stay home and pack! Enjoy the exciting aspects of moving and leave the packing to the professionals!