Top 5 Tips For Moving In The Fall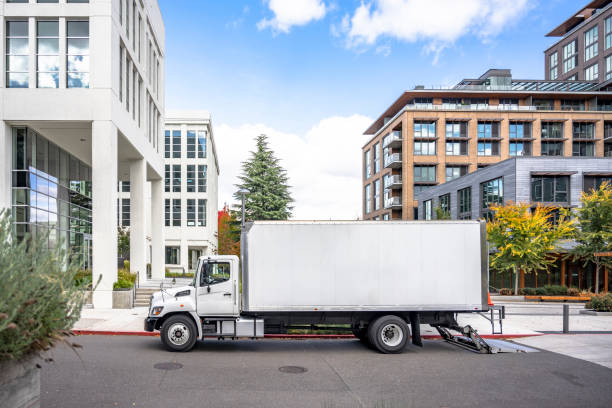 With the end of Summer and the busiest moving season of the year, we step into crunchy leaf, pumpkin spice, crisp-morning-warm-afternoon Autumn and a slower time for moving. We're preferential to moving during the months of September and October; you skip the demands of summer moves, limited availability of moving companies, and you get to beat the sweltering heat of a sunny August day.
Here are our top 5 tips of moving during the fall:
1. Learn To Let Go Of The Past
The bathing suit you've had since that spring break trip your sophomore year of college, the broken lawn furniture hanging on by nostalgia and a dream, or that obscure kitchen appliance still in its box since your wedding shower–it all needs to go and not with you. Most moving companies charge by the amount of space used on the truck or by the box, so even 5 less boxes or 3 less miss matched lawn chairs is a great way to save.
2. It's Fall, Be Seasonal!
Make sure to pack all of your similar items together. Coats, long-sleeves, hats, etc. should be packed together and be easily accessible for unpacking! Holiday decorations and attic oddities, forks and spoons, pillows and blankets, make it make sense! It's tempting to throw everything where it fits and deal with it later, but this is a set-up for disaster.
3. Be Ready For Inclement Weather
After all, the perks of a Summer move are great weather and long days. The fall can put a damper on your moving crew, so make sure to start early in the morning to maximize sunlight, keep a broom and plastic sheets ready for leaves, dirt, and debris, and dress well for the weather. 
4. Take Advantage Of The Holidays
For people moving with children, the schools are closed a bunch of days in the early months of the school year. Take advantage of that downtime to pack up the house, call utility companies, buy last minute necessities, and anything else that comes up as you're moving in the fall. Bonus– these are days you may be able to rope in your friends and their platoon of children to come over for pizza, beers, and a fun game of packing up the house!
5. Why Do It All Yourself? Don't Be Afraid To Hire Help!
Big John's Moving is a full service moving company based in NYC. From packing, to moving, to storing–we've got you covered. We are a company of professionals that have your best interest in mind, we don't overcharge, we've got flexible schedules, and we handle each move with precision, speed, and care. Visit our website for more information on our services.