Pros and Cons of Moving in the Summer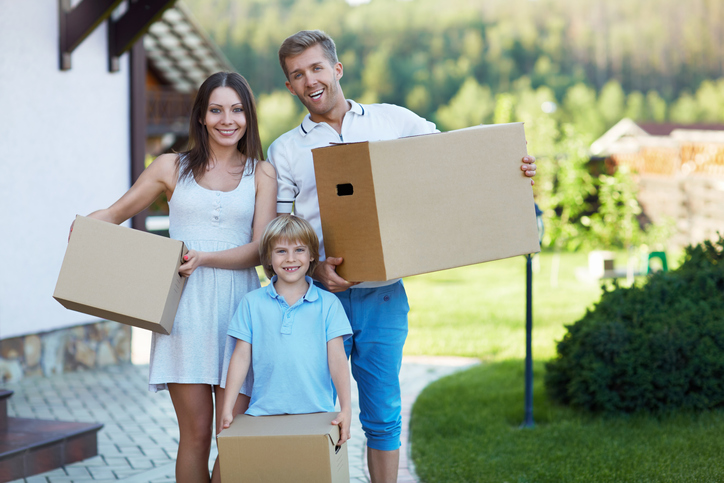 Moving is a big deal no matter what time of year you do it, but there are some seasons that are more desirable for moving than others. Traditionally, the summer has been a popular time for moving for a variety of reasons, especially if you have young children, but that doesn't mean moving in the summer is without its challenges! Below we will outline a few of the pros and cons of moving in the summer.
Pros:
1. You Won't Disrupt the School Year
Moving in any other season means plucking your kids from one school midyear and plopping them into another. It's hard being the new kid and it's even more difficult if school is already in session, social groups have already been formed, and curriculums might not match up exactly between schools. Moving in the summer means your kids' first day in their new school lines up with the actual first day of school, so they can start the school year together with everyone. Even though the other kids already know each other, a new school year is always a time of beginnings for everyone.
2. You May Have More Free Time
Summertime is a popular time to take vacations and many offices become more relaxed with office hours. This gives you more time to devote to all the work and logistics of moving, between packing your things, moving day itself, and setting up your new home. Your children will also be home from school, meaning they won't be missing any school time during the move.
3. Warmer Weather is Better for Moving
Moving in the cold and snow of winter can be quite a challenge. Snow and ice can make the trip more tricky and may even cause delays if the roads are bad. Your belongings also are more at risk of damage due to getting wet between transport from your home to the moving truck and vice versa. In the spring and summer, the sunny weather provides more optimal conditions for big moves – just as long as the day isn't scorching! The day is also longer giving you more hours of daylight to complete your move.
4. More Opportunity to Learn Your New Neighborhood
When the weather is nice, you will have more opportunity to take long walks in your new neighborhood and to use public local facilities such as the local pool and playgrounds. This will give your family the ability to meet neighbors and experience what it is like to live in your new place right away. The summer also often brings about community events like street fairs and concerts.
Cons
1. Movers are Busier and More Expensive
Since moving in the summer is so popular, it is also the busiest season for moving companies, which means rates will be higher. It might also mean you may have to plan more in advance in order to secure a moving company for the specific day you are looking to move. You don't want to get stuck with a moving company that doesn't fit with your needs (including your budget) or having to move on a less desirable day.
2. It Could Be TOO Hot
While the warm weather is desirable for moving, if you move during a heat wave or on a particularly scorching day, it can be extremely uncomfortable for you and the movers. If your moving day turns out to be unbearably hot, make sure to bring along plenty of water to get through the day.
3. Heavy Traffic
Summer days can be the cause of heavy traffic as people head to the beach or vacations. Make sure to leave plenty of time that day to get to your destination in anticipation of traffic jams that might occur along the way.
4. Dishonest Moving Companies
Because they know so many people are looking for movers, dishonest moving companies are most active in the summer. It's important to talk to others to get recommendations for reputable moving companies and to interview the company itself before making a decision about hiring them.
At Big John's Moving, we are prepared to help you with your move no matter what time of year it is. We have over 40 years of experience moving people locally and out of state during every season and all weather conditions. Deciding when to move may not be completely up to you (such as in the case of starting a new job), but if you have some leeway to choose a moving season, we can help you figure out when the best time is to move based on your individual needs.