Moving Mistakes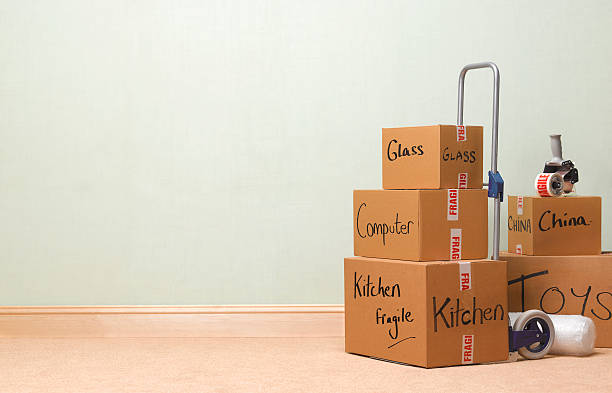 Moving to a new home can be both exciting and stressful. It's an opportunity to start fresh, explore new surroundings, and create new memories. However, it also involves a lot of planning, packing, and organizing, which can lead to a variety of moving mistakes. In this blog, we'll take a closer look at some of the
most common mistakes
people make when moving. 
Avoiding Moving Mistakes
Not starting early enough
One of the biggest mistakes people make when moving is waiting until the last minute to start packing. It's important to begin the moving process as early as possible, especially if you have a lot of items to pack. Ideally, you should start packing non-essential items a few weeks before your move date, and leave essential items for the day before or day of your move. This will help to reduce stress and ensure that you have enough time to properly pack and organize everything.
Underestimating the amount of stuff you have
Another common mistake people make when moving is underestimating the amount of stuff they have. This can lead to running out of packing materials or not having enough space in the moving truck. Before you start packing, take an inventory of all your items and estimate how many boxes and packing materials you'll need. This will allow the moving company to give you a more actual estimate. It will also help you to stay organized and ensure that you have everything you need for a successful move.
Not labeling boxes properly
Labeling your boxes is essential for a successful move. It's important to clearly label each box with the contents and the room it belongs in. This will help you to quickly and easily unpack once you arrive at your new home. Additionally, labeling fragile items as "fragile" will ensure that they're handled with care during the move.
Choosing the wrong moving company
Choosing the right moving company is crucial for a successful move. It's important to do your research and choose a reputable company that has experience in moving your specific type of items. Additionally, you should always read reviews and get multiple quotes before making a decision. Hiring the wrong moving company can lead to damaged or lost items, hidden fees, and a lot of stress. Big John's Moving has decades of experience in moving families to new locations. His company has a fleet of modern, "green" energy-efficient vans, trucks, and trailers for the best service and property protection.
Before moving day, it's important to take measurements of your new home to ensure that your furniture and other items will fit properly. This includes measuring doorways, stairwells, and hallways. It's also important to measure your furniture to ensure that it will fit in your new space. Not taking measurements can lead to having to leave furniture behind or having to pay for expensive moving services to accommodate larger items.
Forgetting to change your address
Changing your address is an important part of the moving process, but it's often forgotten in the chaos of packing and organizing. It's important to change your address with the post office, as well as with any banks, credit cards, and utility companies. This will ensure that your mail is forwarded to your new address and that you don't miss any important bills or statements.
Not packing an essentials box
Finally, it's important to pack an essentials box for your first night in your new home. This box should include items such as toiletries, a change of clothes, bedding, and any important documents or medications. Having these items readily available will help to reduce stress and ensure that you can relax and settle into your new home without worrying about unpacking everything right away.
Start with a Checklist
Experts suggest that the relocation process should start eight weeks before you move.  Begin creating a binder for all your paperwork. Move.org, an independent organization provides a comprehensive checklist with a timeline that you can download and print for your binder. It also provides tips and suggestions for after you move into your new home (besides the obvious unpacking) like changing the locks, throwing a house-warming party and sending thank-you notes.
At Your Service
Moving can be a stressful and overwhelming experience, but avoiding these common moving mistakes can help to make the process go smoother. By starting early, properly labeling boxes, choosing the right moving company like Big John's, and ensuring that your move is successful.