7 Simple Steps to a Successful Office Move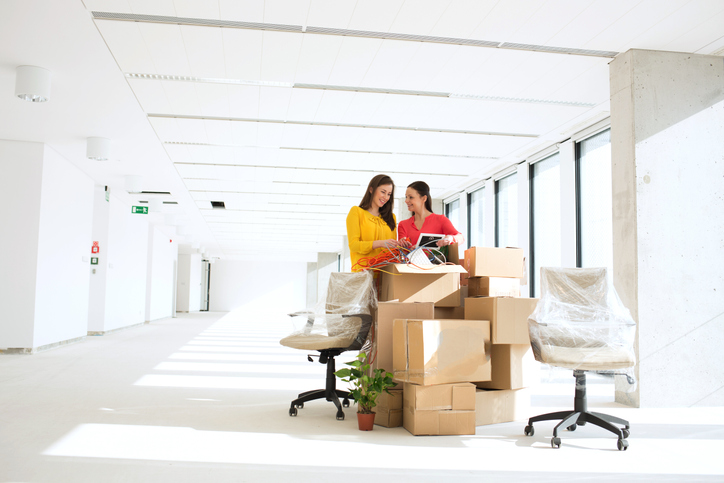 If you are going through an office move, it can be an exciting time full of new opportunities. Maybe you are moving to a bigger space or a more central location. Or maybe you are downsizing and looking to specialize in one particular area within your industry. Whatever the occasion, when it's time to move, there is a lot to consider and to plan for. Moving an office is not like moving a household, but with the help of your employees, it should be a seamless transition! Here are a few tips to follow while moving your office so that the process goes as smoothly and successfully as possible.
1. Communicate With Your Employees and Get Them Involved
The first step is telling your employees that you are moving. Do this well in advance of the move so that they have time to process the information and help you with all the tasks ahead. Make a plan together and delegate moving jobs to everyone that works within their usual work load so that no one person becomes overwhelmed with what needs to be done for the move. If you all work as a team, it makes the move much more manageable.
2. Create 'Moving Central Station'
Designate an area of your office that has all the information about the move, whether it's checklists, notes, moving documents, items ready to be packed, or anything else. This way, you won't become frazzled or overwhelmed trying to locate something move-related. This way, too, everyone in your office will know where to go when working on the move so that they can work independently on their moving tasks.
3. Take Inventory
Make a list of items you will need in your new space, as well as items you currently have but plan on not bringing with you. This will help you stay organized when you pack as well as when you set up the new office. Make sure to budget in whatever you will need to buy, including new furniture, computers, and other large and small office items. If possible, go to the new office space and make a plan about where everyone will sit and where the various stations will be (such as printers, snack/water area, and so on). Measure the different areas to make sure you have furniture and equipment that fits in the new spaces.
4. Pack Strategically
When you pack up your office, start with files or other items that you don't need for your current workload. You want to reduce or even eliminate as much disruption to the usual workflow as possible. If you don't have time to do the packing yourself or don't feel that anything in your office can be packed too much in advance, a moving company can take care of it for you on the day of or just before your move.
5. Set Up Phones and Internet
When you get to your new office, you want everyone to be able to start working again as quickly as possible. Make sure your phones and internet are set up in your new space before you get there so that work life can resume pretty quickly. 
6. Share Your New Contact Information
Update your email signature, website, social pages, and anywhere else that you have your company's phone and address listed with your new contact information. You should also send out an email blast to all your existing clients and business contacts letting them know about the move and how you can now be reached.
7. Hire a Moving Company to Handle Your Office Move For You
An office move can be daunting and it often involves moving a lot of heavy, expensive equipment and furniture. An experienced moving company will be able to pack and safely move computers, printers, copiers, and other equipment, as well as desks, tables, and desk chairs so that you don't have to deal with it. Then you can focus more on the excitement of the move and on managing your team and your clients.
At Big John's Moving, our experienced team can help you with your office move every step of the way. If you need to store some items for the short or long term, we have a modern, secure storage facility, as well. Our goal is to make your office move as quick and seamless as possible so you can get back to work with little disruption. If you follow the tips above, you will be on the road to a successful move!