Five Simple Ways To Save Money On Your Move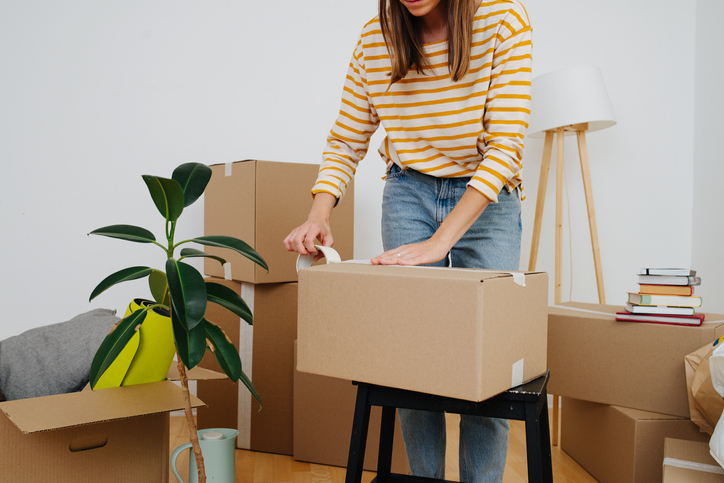 Moving is a big job. It takes a lot of time, effort, organization, and money to pull off. The cost of moving can feel harsh after the cost of buying a home, but moving can cost less than you think. If you follow a few money-saving strategies, you'll be able to move comfortably within budget and maybe even save more than you think! That will also give you more funds to use on your new home. Here are some money-saving tips to help you save money on your move.
1. Pack Yourself
Many moving companies offer to pack for you, which saves you a lot of time and stress. However, if you are organized and start early, you can tackle the packing on your own and save a nice amount of money. Moving companies usually charge extra for this service that you can definitely do on your own if you plan well (and maybe enlist some help from willing family members). Even if you leave some more difficult items for the movers to pack professionally, the time saved on packing the majority of your belongings like clothes, toys, books, and kitchen items will still lead to a lower overall moving cost. Moving companies often charge by the hour, so tackling the majority of your packing job on your own will definitely help keep the cost down.
2. Use Free Packing Materials
You can certainly purchase packing materials like bubble wrap, packing paper, and packing tape, but you'll find that you can actually source many packing materials from your own home or for free from elsewhere. Use towels, sheets, and blankets in place of packing paper and bubble wrap. Ask your local grocery store for extra boxes to be used as moving boxes – they almost always have some to give away. Using free or dollar-store packing materials is an easy way to save money on your move.
3. Move During an Off Time
Moving in the summer is usually the most expensive time to move as it is the most popular. If you can be flexible about your moving date, you may be able to save money moving during the winter, which is a slower moving month. Even if you can't be flexible about the season during which you move, if you move on a weekday, you may get a less expensive rate than moving over the weekend.
4. Have a Garage Sale or Give Donations
While you are packing, set aside items you aren't going to be bringing with you. Not only will you save on moving boxes, but you will be able to make some quick cash by selling the items that are still in good condition. You can also donate clothing, books, and toys to free up space in the moving truck and help others at the same time.
5. Hire a Moving Company That Offers Both Moving and Storage
Sometimes, you need to store some of your larger items that don't fit in your new home or that you don't need right away. If you need to place some items in storage, you will likely get a better deal by using one company for both your moving and your storage than if you use two separate companies.
Big John's Moving offers both local and long-distance moving as well as has a storage facility should you need to store anything as a result of your move. We will help work with you and your budget to help you save money on your move so your experience will be affordable and low-stress.