Hiring a Moving Company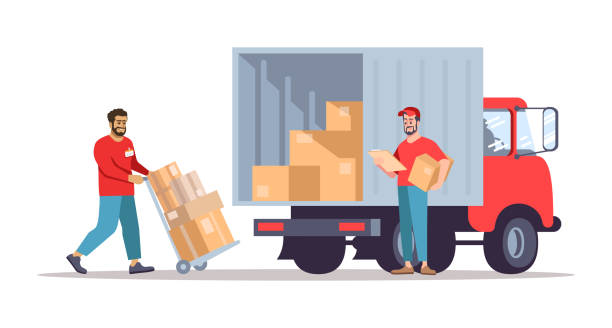 With the warmer weather approaching more families and businesses will be moving to new locations. In most cases, it's best to hire a moving company instead of relying on friends or family to help. But, hiring a moving company can be confusing and stressful. Moving companies range from small family-owned businesses to large corporations with variations in pricing and services. Here are some helpful tips on what to look for when hiring a moving company.
A Smooth Move
To help make your move go smoothly, start by looking for a good moving company. Here are some suggestions to follow:
Do a background check. There are many helpful internet review services that can be good resources. But, sometimes it is difficult to determine if the company is just bad or if one person had a negative experience. A more reliable source is to check with the Better Business Bureau or other moving company organizations like the American Moving and Storage Association. Additionally, if a company doesn't have contact information or asks for a large payment upfront, it's probably not a good idea to go with them.
Check to see if the company is licensed and insured. All movers should be licensed and insured by the state. To confirm that a company has the appropriate paperwork filed, contact the state Department of Transportation.
Get multiple estimates. Since companies can vary on pricing due to the size and location of the move, it's best to get more than one estimate. Also, you'll want to get them in writing in case there are any issues afterward.
Compare flat and hourly rates. Comparing a flat and an hourly rate may save you some money. Hourly rates work better with local moves that only take a few hours. Flat rates will probably save money for long-distance moves.
Move mid-week. If you're moving from or to an apartment, the lease usually expires on the first of the month which is the busiest time for movers. If possible, ask if moving on an off day will be less expensive and might give you more options.
Carefully estimate the number of boxes and furniture. Your cost depends on the number of boxes and furniture you will be moving to your new location. If you underestimate, you can incur additional fees. The moving company may have to schedule more men for your move. If you are getting the estimate before you pack, try packing one box to gauge how many you will have.
Buying packing supplies on your own or from the moving company? If you want to save money you can buy your supplies yourself or even better you can collect boxes for local stores. If you buy from the mover it can become costly. Also, purchasing items like packing tape in bulk will be more cost-effective.
Measure doorways and stairwells. You'll want to be sure that your furniture will fit through the door of your new place. Typically, the mover will not be able to do much if it doesn't fit.
Parking can be a problem. It would be a good idea for you to find parking for the mover before the move. In some cases, the mover might be familiar with the parking situation, but it's best to know ahead of time.
Get a bill of lading. Make sure your mover gives you the bill of lading. This is your receipt and itemizes the number of items, location, start and end date, and cost. The mover should provide it after the truck is packed.
Don't forget to tip. Most movers don't include tips in their estimates.
At Your Service
Armed with these tips for hiring a moving company, you should be able to find one that is right for you. Big John's Moving and Storage checks all the boxes for a reliable and smooth move. Whether you are moving long-distance or down the block, they will give you peace of mind.
Big John's was founded in 1977 by John Healy and has grown from a  small business to a full-service moving company with a fleet of green trucks, trailers, and vans. They employ skilled workers trained by John himself to ensure you get a quality move.