Top 5 Benefits of Hiring a Professional Moving Company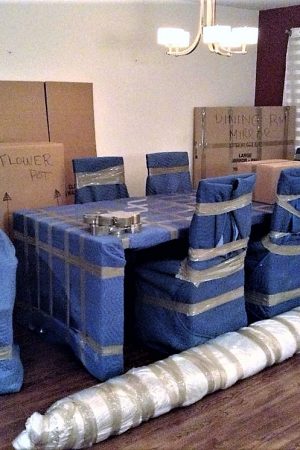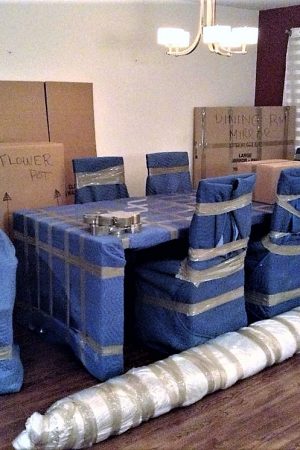 There are so many emotions attached to moving; you may feel excited, ecstatic, sad, nervous, or, most likely, some combination of emotions, one of which is probably going to be–overwhelm. Moving is a lot of work. You need to be organized. You need to make lists. You need to start tasks early, especially packing. If you wait too long to pack, you're going to add to your stress level tenfold. There is one surefire way to lessen the stress, however–hire a professional moving company! Read on to learn some of the top benefits of hiring a professional moving company. 
1. They Can Pack For You
A good moving company will have trained professionals to help you pack and organize your possessions to fit safely into boxes in a logical way. Additionally, having someone else pack for you relieves a lot of stress and saves you time to focus on other aspects of your big move.
2. Reliability
When you're moving, the last thing you need are friends who promised to help, then don't show up, your rental moving truck breaking down, or someone getting hurt because they didn't know how to properly lift heavy furniture. Professional movers won't flake on you, make sure your belongings get to your new place quickly and safely, and know how to properly lift and maneuver furniture and boxes of all shapes, sizes, and weights to avoid injuries, delays, and breakages.
3. Avoid Damage
When moving large and bulky items, you can inadvertently damage not only the item but your home or apartment itself. Professional movers understand how to move items through doorways and around bends to avoid any damages from occurring.
4. Fit All Your Belongings
Professional movers know how to fit all your belongings into the moving truck, and will even use a second truck if needed. If you rent your own truck, you may have an issue getting all your belongings to fit and may end up having to do multiple trips–if you're lucky to be moving somewhere close enough to do so.
5. Parking
Parking can be tricky when you reach your destination, as trucks are large and convenient parking in front of your new home may not be available. If you use a rental truck, you risk getting a parking ticket if you double park or park in an illegal spot. If you use professional movers, you don't have to worry about parking tickets.
Lower Your Stress by Hiring a Professional Moving Company
It may seem at first like you are saving money by handling all aspects of moving by yourself, but between the time and energy involved (that may require you taking extra time off of work), damages that may incur, and even the possibility of parking tickets, doing it all yourself may not be the smartest way to go. Hiring a professional moving company like Big John's Moving will remove a huge chunk of your stress and will make sure your belongings make it safely to your destination so you can focus on getting settled in your new home.