Moving in Bad Weather: Six Tips for Success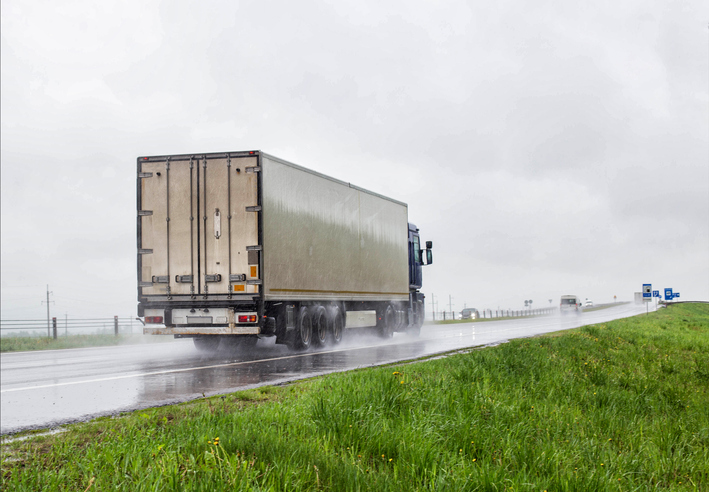 Moving in bad weather is never ideal and can happen at any time of year, but is more likely to occur during the winter. Between the cold, the wind, snow, ice, and rain, winter moves are more likely to be impeded by rough weather than any other time of the year. Though bad weather can present some difficulties on moving day, there are a variety of ways to stay prepared and not let the weather get in the way of a successful move.
1. Check the Weather in Advance
The more aware you are of the weather conditions on moving day, the better prepared you will be. Keep a constant eye on the weather forecast, as it tends to change as your selected date gets closer. Checking the weather will also inform you if you need to postpone your moving date, so you are less likely to be surprised by a last minute change of plans.
2. Dress for the Weather
This may seem obvious, but make sure not to pack away the proper coats, boots, umbrellas, hats, gloves, or whatever attire you may need to stay comfortable during the move. The last thing you want is to get soaking wet because you can't access (or find) your umbrella or rain boots.
3. Garbage Bags Are Your Friend
Garbage bags have multiple uses when the weather is bad, from impromptu ponchos to adding an extra layer of protection over cardboard boxes, furniture, and other items you don't want to get wet. It's a good idea, anyway, to have garbage bags at the ready on moving day, because, somehow, trash always ends up multiplying when you are clearing out a space. When there's any kind of precipitation outside, it's even more useful to have garbage bags around–so get yourself a box of them just for the day of your move!
4. Stay on Main Roads
Even if the route is a bit longer, it's important to stay on main roads when it's snowing or heavily raining outside. Main roads are much more likely to be plowed, plus the heavier traffic helps melt the snow quicker than the less-used side roads. The last thing you want is to get stuck in the middle of your move!
5. Make Sure Your Destination Has a Clear Parking Spot
If it's snowing out, make sure the moving truck has somewhere to park and that the spot is plowed. You (and your movers!) don't want to have to climb over mounds of snow or have to shovel or plow when you get to your new home. If need be, you can head to your destination ahead of the movers so that you have time to get a parking spot ready right in front of your new house or building.
6. Protect Your Floors
Put down mats and towels in your new home so that your floors are protected from everyone's wet and dirty shoes, as well as from any wet boxes or other items. Mats and towels also provide a safety measure, as they prevent the floor from becoming slippery and potentially causing a fall.
Moving in bad weather requires a bit of extra preparation, but it's nothing we can't handle! At Big John's Moving, we will make sure your move happens the way it should, no matter what's happening outside. Rain or shine, wind or snow, we'll work with you to ensure your moving day is set up for success.