Moving During A Snowstorm!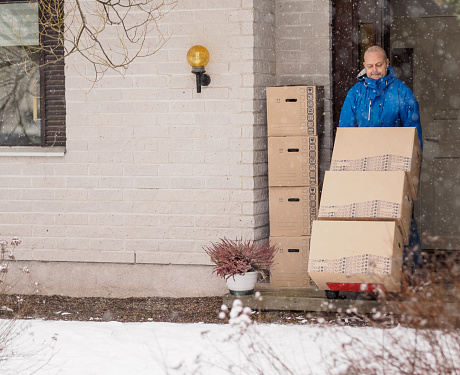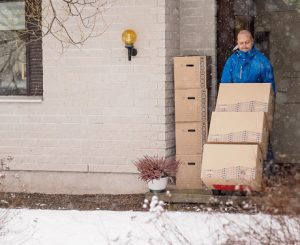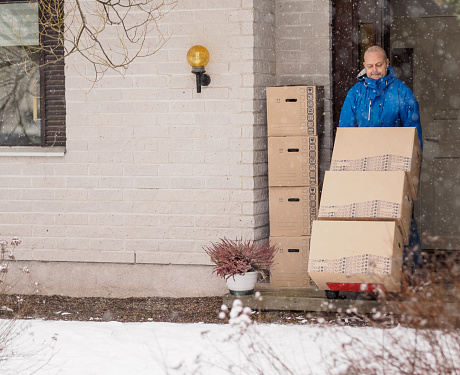 Moving in the winter, and moving during a snowstorm on top of it, is no easy feat, but there are some pros that you can read about in our last blog here! Keep reading to learn some tips and tricks that make moving in inclement weather as smooth as possible!
Oh Freaking No, There's Snow!
You wake up, it's moving day morning, there's a chill in the air and your knee feels as though it's going to burst through your skin like "Alien," and if you don't get that reference, are you even old enough to be moving or buying a home? It's snowing, you think to yourself "Great! Now I have to reschedule the move!" Or do you? Big John's Moving knows how to create a successful, niveous move. 
Top Tips For Moving In The Snow:
Safety First:
Obviously, we do not encourage moving during a snowstorm, if it becomes a dangerous situation with road closures and low visibility. However, a light dusting or mild snowfall will not need to delay a move. If there is accumulation of snow on the ground, you should make sure to clear a pathway from the door to the driveway by shoveling and then salting or sanding the ground to help prevent ice and slipping hazards, as well as, damage to your items.
Snow Should Fall, Not People!
When snow and moisture is trekked in and out of the home, it starts heating up your floors causing a hazard for anyone entering or exiting. We recommend laying down sheets, blankets, towels, or moving pads. This will reduce the risk of falling people, dropping your goods, or ruining hardwood and carpeting!
Managing Your Expectations
Snow, sleet, and rain are going to delay the moving process. One tip we have for you is to practice being patient and kind! We're working hard, so you don't have to, but we must also slow down the process. We take full precautions to prevent injuries to not only our staff, but you and your home!
Be Kind
It's cold out here! Do you see the snow?? An area in your home with warm beverages and water is a great way to show your appreciation. It is also best to set up a portable heater so the members of the crew can heat up a bit! It goes a long way to show your appreciation for moving during these treacherous conditions. We want to finish the moving process as fast as you do, so having the proper tools and setup makes it go that much faster!
Let It Snow, Let It Snow, Let It Snow
Now you know our top tips and guidelines for making your move during a snowstorm as safe, efficient, and painless as possible. It is time to hire the best company to help you move, even  when there's snow! Big John's Moving is available for hire 365 days a year, snow, rain, or shine. You can call us at (212) 734-3300 for fast and free estimates. You can also visit our main site for more information on all of our services.
Follow Us On Facebook For More!