Moving to a Bigger House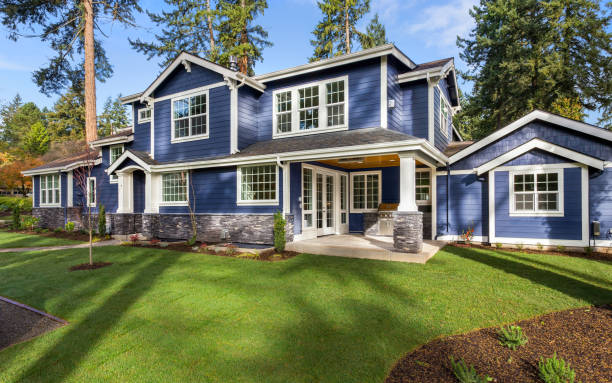 Buying a bigger house is a difficult decision. While you might need more space, you will also have a larger mortgage. The current trends indicate that sales of larger homes increased by 21% in 2020.  This is most likely a result of the pandemic. But, before purchasing a bigger house, consider the pros and cons as well as the extra costs that may not be anticipated such as moving and storage services. So, are the benefits of moving to a bigger house worth the costs?  
Moving Up
There are many good reasons to consider moving to a bigger place. Here are just some to consider:
Your family is growing

– you may be expecting a new child or taking in a relative which will require more space. Consider a few key things:

The number of bathrooms you'll need.

The number of bedrooms you will want.

You might want a private entrance.

Your choice of house style. Ranch, split level, or another style? Stairs or ground level?

Less maintenance like a condo?

More privacy? A large backyard?
Planning these details, and additionally, items such as obtaining a mortgage before looking for a new home will make the process less stressful.
Renting out part of your house

– upgrading your residence and renting part of it is a good strategy for cash flow. Consider whether you want long-term tenants or week-by-week vacationers.
There are advantages and disadvantages to rental properties. The pros, of course, are increased income, tax breaks, and investment diversification. The cons are decreased market value, larger deposits for a mortgage, and property maintenance costs or time.
You work at home

– since the pandemic, more people prefer to work remotely. According to Zippa, an online job site,

66% of U.S. employees work remotely, at least part-time

. If you work from home, moving to a bigger house can provide comfortable office space. 

More outdoor space

– If you want a bigger yard for children or you're planning to host guests, you may want to upgrade to a larger house. 
Moving to a Bigger House
Deciding to upgrade your home is a big decision. There are many questions that need to be answered in your decision process. 
Can I afford the extra costs and can I meet other financial goals?

How will I use the space?

What stage of life and lifestyle would require more space? People planning to grow their family, for example, will have much different requirements than an older married couple.
Knowing what your goals are will help you make an informed decision. 
The Costs of a New Home
There are many expenses involved in moving to a new location. Consider that there will be increases in down payment fees, larger mortgage payments, property taxes, homeowners insurance, general household expenses, and repairs and maintenance. 
A Smooth Move
Moving to a new home can be a stressful and hectic time. Hiring a reliable and affordable moving company is one way to make your move go more smoothly. Big John's Moving can give you peace of mind with an experienced team of movers. They can also ease the burden of wrapping and packing your belongings. Big John's is committed to providing a superior quality moving service.