4 Attainable New Year's Resolutions for a Successful Move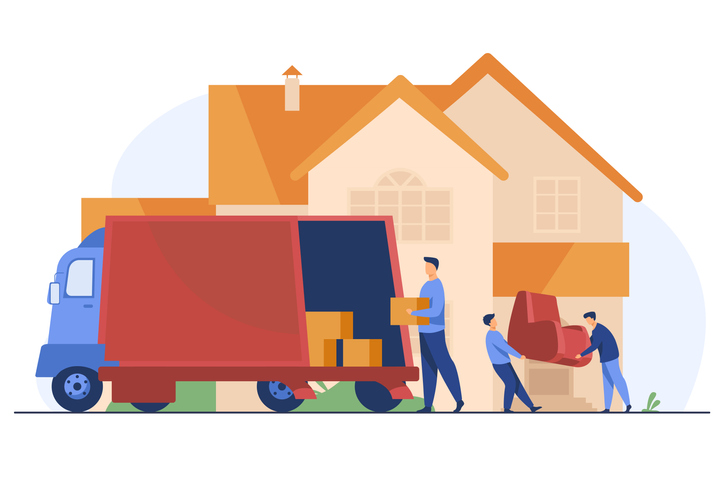 It's a new year, and if you are moving this year, it's a great time to make some resolutions about how you will ensure your move is as successful as possible. By identifying a few key ways of organizing and preparing for your move, you will be able to better stick to those practices and ensure success. Not sure what are best practices for moving? We're here to help! Check out these top moving strategies to keep the stress low and the good feelings high!
1. Give Yourself Extra Time
The number one way to prevent stress and ensure your move is successful is to have enough time to get everything done. This means factoring in some cushion time for aspects of your move to not go as planned, and to allow you to roll with those punches or course correct. Rushing items off your to-do list at the last second is a surefire way to increase anxiety and stress, as well as to make mistakes or forget about something important.
2. Create an Organizational System
Organization is key to lower stress and staying calm and in control over your move. We don't just mean making a to-do list; schedule when tasks will get done and delegate them to specific people. Staying organized about your moving to-do list will help it not take over your life and become the main focal point. A calendar of when you (or someone else) will tackle each item allows you to focus on a designated task for a limited amount of time per day and then move on to other things. This is also an excellent way to make sure everything gets done.
3. Pack in Stages
Packing is an important part of moving, and like everything else on your moving checklist, you need to give it enough time and stay organized while doing it. Label your boxes, create a calendar of when you will be packing which part of your home, and maybe even designate how much time you will allow yourself to pack per day so you don't get overwhelmed. Keep in mind items you will still need to use up until moving day, such as a frying pan, microwave, blankets, pillows, and so on. Try out some of our packing strategies to reduce the stress of this particular task.
4. Save Money Where You Can
Though moving can get expensive, there are ways to budget and save money during your move, such as asking supermarkets for spare boxes, packing yourself, and scheduling your move for a less popular time of year. Having a garage sale is also a great way to make some money while saving on the amount of moving boxes you'll need by getting rid of old or unwanted items. Though you don't need to focus on saving money in order to have a successful move, it can definitely feel good and may give you a boost as you start your new chapter.
5. Hire a Reputable Moving Company
Make sure the moving company you choose has a good reputation and will give you the services you need. If you don't have time to pack and want to pay someone to pack for you, for example, hire a moving company that also offers packing services. Ask if the moving company is insured and how they handle lost or damaged items. See if they are able to accommodate the day and time you would like to move. These are all important areas you want to check out before saying yes to a particular moving company and starting the process.
At Big John's Moving, we'll work with you to give you the moving experience you are interested in. We offer packing services as well as short and long term storage, so you have somewhere to keep items during or after the move if they are not coming with you right away. No matter what your goals are for your move, we are here to help you reach them.